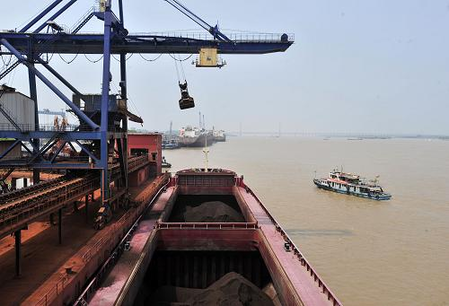 Chinese regulators may take steps to curb surging iron ore prices, the state-owned Shanghai Securities Journal said on Friday, without providing details on any actions to be taken.
The report comes after China's state planner said last week it had sought expert advice on how to deal with rising prices.
Intraday iron ore prices hit 932.5 yuan ($133.90) a tonne on Friday, the highest since May 2022. Prices have rallied nearly 50 per cent since November, even though steel demand has only recently begun to recover from months of sluggish economic growth.
The state planner, the National Development and Reform Commission, said last week that experts believed the rally was driven by speculation, and suggested authorities should strengthen market supervision and crack down on misleading pricing information and hoarding.
After the Shanghai Securities Journal's report, the most active May contract on the Dalian Commodity Exchange pulled back from its intraday high to close at 910 yuan per tonne, up 0.11 per cent.
The surge in prices has increased operating costs for domestic steel mills that have been struggling to generate profits and increased the risk of drastic fluctuations in the future, the state journal's report said.
Source: Reuters