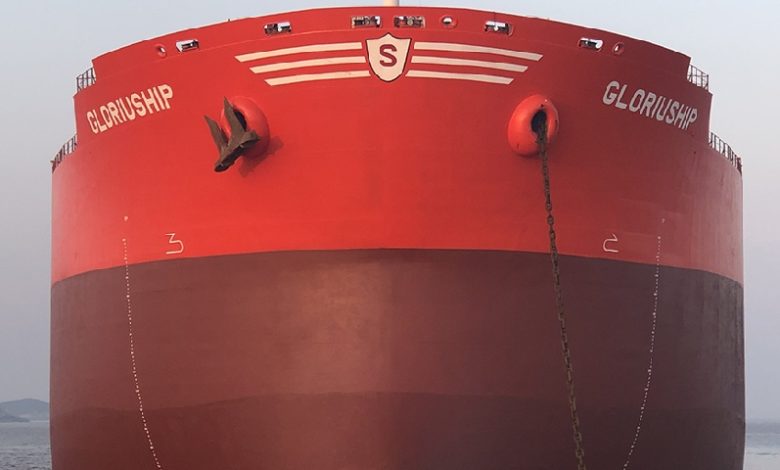 Seanergy Maritime Holdings Corp. announced that it intends to effect a spin-off of the Company's oldest Capesize vessel, the M/V Gloriuship, through a wholly-owned subsidiary. 
The newly formed subsidiary, United Maritime Corporation ("United"), will act as the holding company for the M/V Gloriuship. United has applied to have its common shares listed on the Nasdaq Capital Market and is expected to adopt a diversified business model, with investments across various maritime sectors.
Seanergy is contributing the vessel-owning subsidiary of the M/V Gloriuship to United and intends to distribute all the common shares of United pro rata to the Company's shareholders of record as of June 28, 2022, which coincides with the previously-announced record date for Seanergy's cash dividend of $0.025 per share for the first quarter of 2022. The distribution of United common shares is expected to be made on or around July 5, 2022. United common shares are expected to commence trading on a standalone basis on the Nasdaq Capital Market on the first trading day after the date of distribution, under the ticker "USEA".
The transaction remains subject to the registration statement on Form 20-F being declared effective and the approval of the listing of United's common shares on the Nasdaq Capital Market. There can be no assurance that the transaction will occur or, if it does occur, of its terms or timing.
Stamatis Tsantanis, the Company's Chairman & Chief Executive Officer, stated:
"The spin-off of 100% of the common shares of United Maritime Corporation represents a significant return of value to our shareholders. Our board of directors believes that the distribution of shares of a separate, publicly traded shipping company that will pursue a diversified business model and greater exposure to different shipping segments will further enhance shareholder value."
"Seanergy will continue its successful course as a pure-play Capesize owner, and we intend to substitute our oldest vessel, the Gloriuship, with a younger Capesize vessel."
"At the same time the uninterrupted payment of cash dividends by Seanergy over the last two quarters is a solid indication of our stated intention to continue rewarding our shareholders."